Triscia Kurniawan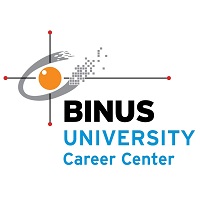 Building collaboration with BINUS is like planting a tree; the longer the partnership is, the more fruitful it gets.
From the various services and products that BINUS offers to its partners in the corporation, I personally consider 3 plus 1 Internship program is the most beneficial concept. There are many advantages for all parties involved:  the students, the company and of course BINUS. The main difference with other Universities' program is the length of internship period where the students have the opportunity to get best exposure to the real working experiences. From the company part, we are responsible to ensure the students to have a lengthy program and exposure to real case project.
Company will get potential talents to be its future leaders from this program.
PT Sayap Mas Utama (Wings Group) has been in partnership with BINUS since few years ago, and it is becoming more intense lately. I appreciate the best in class support from all BINUS team where we get full support and access to ensure the partnership runs well.
I hope BINUS would continuously grow and be the role model for other Universities in Indonesia.