Campus Hiring - PT. Berca Hardayaperkasa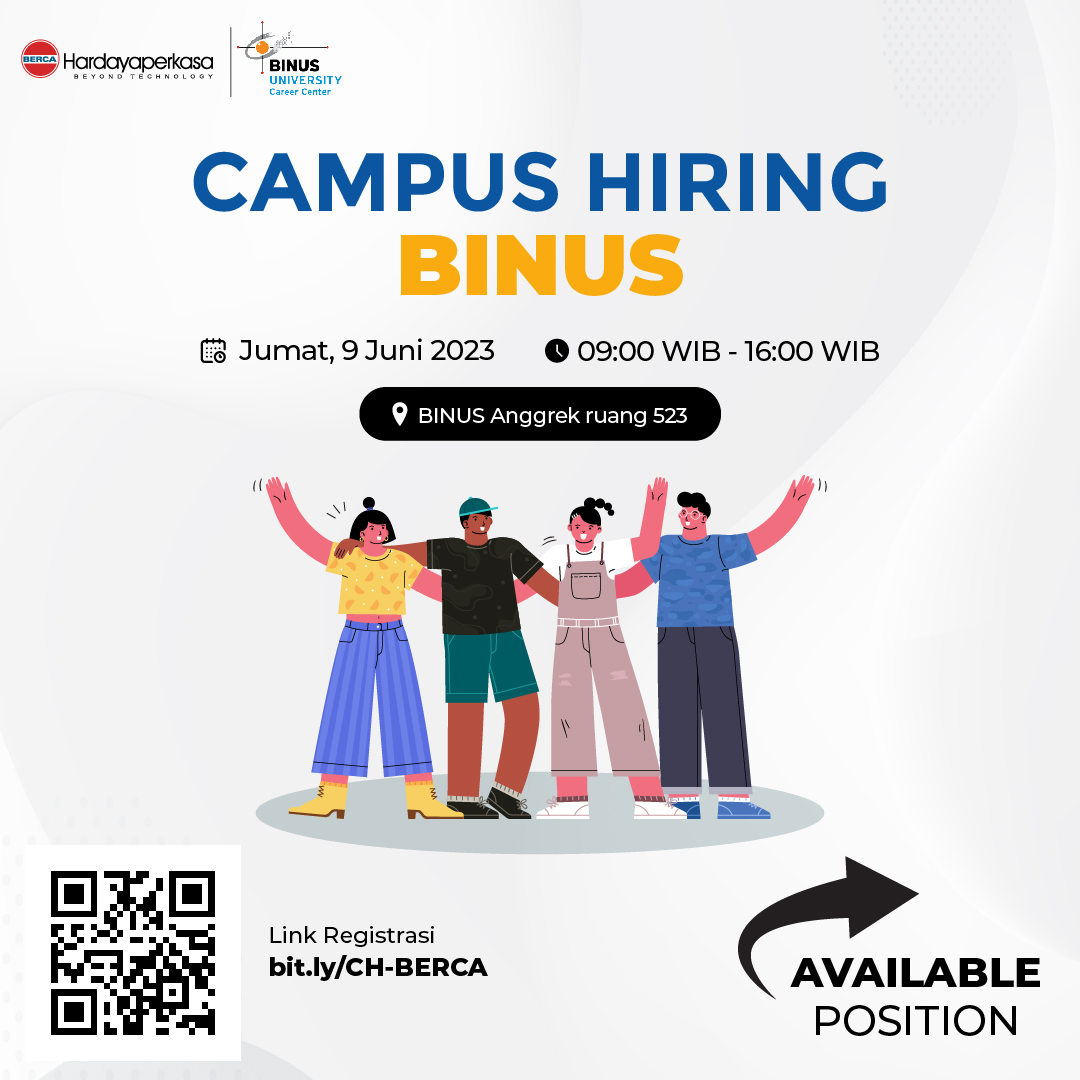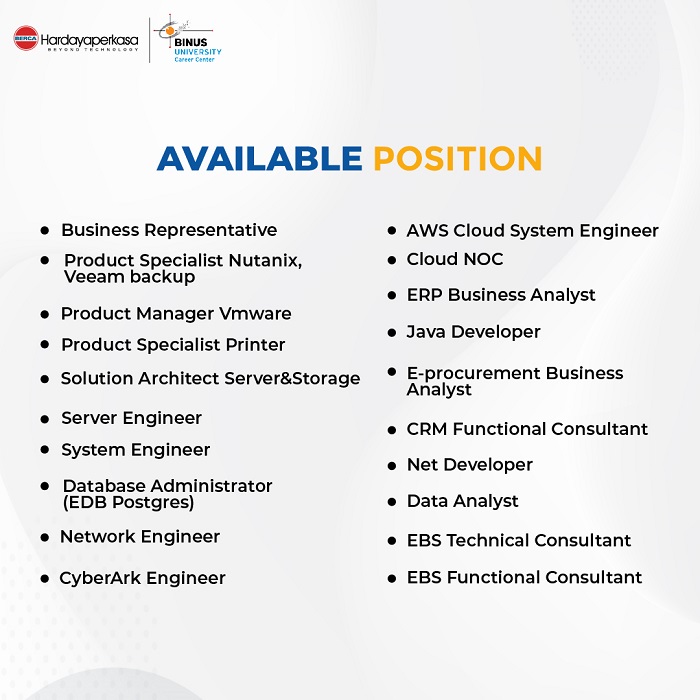 Berca Hardayaperkasa ("BHp") is a leading information communication technology, test measurement and consulting company in Indonesia. We help our valued customers to drive their business growth in the era of digital transformation and industry 4.0 by delivering digital solutions and services which is powered by extensive ecosystems and exploit the power of hyper-converged infrastructure, omni-cloud, IoT/edge computing thru LoRA/4G and 5G networks, measurement and monitoring, cognitive computing and artificial intelligence, robotic process automation, enterprise data management and analytics, enterprise resource planning, business applications and other emerging technologies.
BHp is one of more than 60 operating companies under Central Cipta Murdaya ("CCM") Group Corporate Management. With six pillars of Line of Business, which are Information Communication Technology, Property, Engineering – Construction – Manufacturing, Natural Resources, Heavy Equipments and Fashion Retail & Manufacturing, CCM operates in different countries like Indonesia, Singapore and USA, and head quarter in Jakarta, and having more than 30,000 employees.
Now, BHp is calling Binusian to join their team and growth your career. Mark the date and register for the recruitment session!
Date: FRIDAY, 9th JUNE 2023
Time: 10.00 – done
Location: @BINUS Anggrek R. 523
Register via link https://bit.ly/CH-BERCA