The Best Way to Build Application Without Code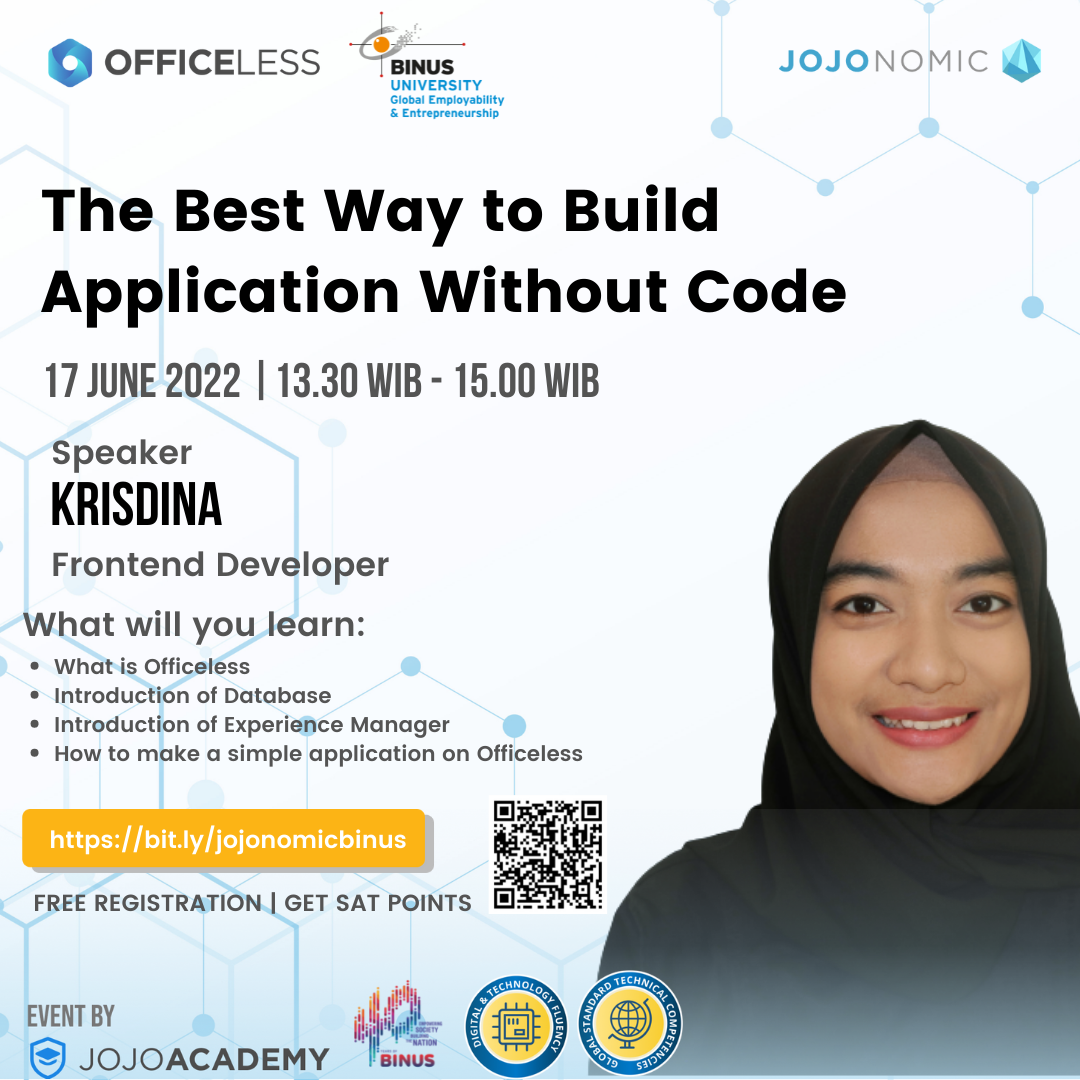 Hi Binusian!
Who wants to know how to make cool apps quickly?
Or want to know more about the first no-code low-code platform in Indonesia?
We're glad to invite you to join our upcoming webinar:
Jojonomic Academy x Binus
"The Best Way to Build Application Without Code".
Event Details:
Speaker: Krisdina, Frontend Developer at Jojonomic
Date: Friday, 17 June 2022
Time: 13.30 – 15.00 WIB
Place: Online – Zoom
What will you learn:
– What is Officeless Operating System
– Introduction of Database
– Introduction of Experience Manager
– How to make a simple application on Officeless Operating System (https://officeless.studio)
– Get information about No – Code Development System Certification
– Career opportunities as Officeless Operating System (OOS) Implementor
Free Registration at this link https://bit.ly/jojonomicbinus and Get SAT Points!
The zoom link will automatically be sent to your email ibox after you submit registration
Mark your calendar and we'll see you there!